Thank you for your continued support of UBC Opera! Subscriptions onsale beginning on Tuesday, July 18th at noon. 
This link is for complete subscribers that would like to renew their same seats online for the UBC Opera 2023/24 series.  
Step 1: Login
Please click here to login using your email address and password that you've created previously. Please call or email the Ticket Office if you've never created an account online.
Step 2: Click on the Offer
It's on the left hand side of your screen, with the number 1 beside it.


Step 3: Add the Offer to the Order
Click Add to Order at the bottom of the screen to add the subscription to your shopping cart!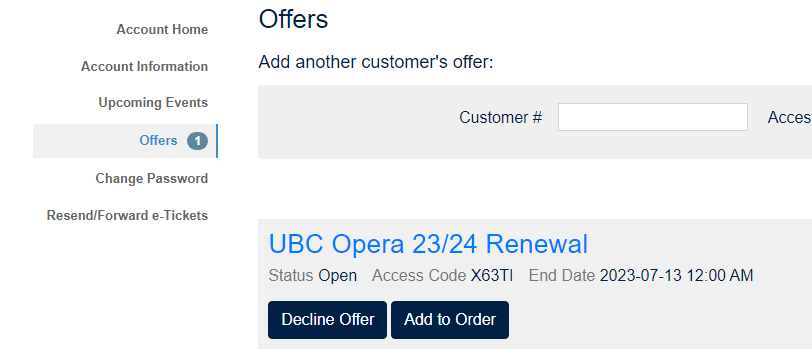 The order is now in your shopping cart!

If you have a specific seat request, please email chan.tickets@ubc.ca or call the Ticket Office at 604-822-2697. We are open Tues-Fri from noon-4.