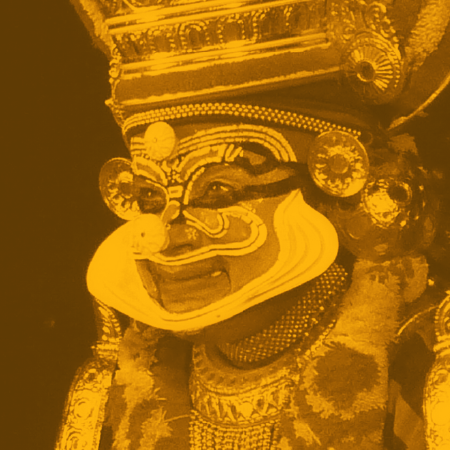 LIVING LEGENDS - A Rare Performance of Kutiyattam Sanskrit Theatre

Monday 09 July 2018 8:00 PM

Declared by UNESCO as an 'intangible heritage of humanity', Kutiyattam is the oldest surviving form of ancient Sanskrit theatre. This visually arresting, percussion-driven form of dance theatre has been performed for more than a thousand years in the temples of Kerala. The world-renowned Nepathya troupe brings this ornate and mesmerizing piece of cultural heritage to Western Canada for the first time, as part of the 17th World Sanskrit Conference, in collaboration with Indian Summer Festival.
Chan Centre for the Performing Arts