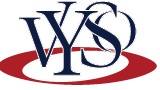 GLOWING HEARTS: Canada's 150th with the VYSO

Sunday 14 May 2017 3:00 PM

The Vancouver Youth Symphony Orchestra will celebrate Canada's 150th birthday in grand style, with a full program of Canadian works and guest artists including composers Bramwell Tovey, Frederick Schipizky, Mark Armanini, Christopher Nickel, Mark Haney, violinist Trent Freeman and soloists from the Vancouver Inter Cultural Orchestra, along with the 287 talented young musicians of the VYSO. This is a family friendly event. Please join us to celebrate and to show your Canadian pride with us!
Chan Centre for the Performing Arts